You may have noticed a new smile or voice on the phone welcoming you from the front desk – if you haven't already, please do say hello to Tania. Jane Watts will be on long service leave during Term 3, so Tania is here once a week to enable her to be able to cover all the very many (and therefore seamless) tasks held and undertaken at the front office.
I was fortunate to have been able to take the opportunity to walk with Classes 1-3 as they begin this year's Bush walks, taking the time to imbibe nature along the beach and rocks from Injidup, taking notice of nature's delights (and fortunate of that lovely autumnal Sun). I am frequently reminded of the incredible gift that Steiner education offers our children: an increased capacity for contemplative beholding; perseverance (especially evident as little legs strive to adjust to distances); mutual support; and of course, developing learning opportunities that is not simply mediated (and at times otherwise 'locked') through a screen.
In an article for the German Newspaper _The Threefold Social Order_, Steiner laments the continued intrusion of politics and economics in education, noting that 'at every level, schools mould human beings into the form the state requires for doing what the state deems necessary. Arrangements in the schools reflect the government's requirements.' In contrast, Steiner advocates the following, which may be worth pondering:
-The real need of the present is that the schools be totally grounded in a free spiritual and cultural life. What should be taught and cultivated in these schools must be drawn solely from a knowledge of the growing human being and of individual capacities. A genuine anthropology must form the basis of education and instruction. The question should not be: What does a human being need to know and be able to do for the social order that now exists?, but rather: What capacities are latent in this human being, and what lies within that can be developed? […]
-This can be realized only if the schools and the whole educational system are placed on a footing of self-administration within the social organism. The government and the economy must receive people educated by the independent spiritual-cultural life; they must not, however, have the power to prescribe according to their own wants how these human beings are to be educated. […] It is neither for the state nor the economic life to say: We need someone of this sort for a particular post; therefore test the people that we need and pay heed above all that they know and can do what we want. Rather, the spiritual-cultural organ of the social organism should, following the dictates of its own independent administration, bring those who are suitably gifted to a certain level of cultivation.

We are taking enrolments for the school year 2022. If you have children who are turning 4 years old or older next year we encourage you to contact the school office registrar@yss.wa.edu.au to obtain an enrolment enquiry pack.
C4: Wednesday 5th May 3:15pm – Staff Member will provide supervision provided.
C3 Monday 10th May 3:30pm -Staff Member will provide supervision provided.
Please ensure children bring a water bottle to school, these can be filled up in the children's classrooms. The school water bubbler is out of action and will be replaced once the new buildings are completed.
Raffle tickets went out to all families at the end of last term and will be drawn on the 15th of May. Please return sold tickets to the office as soon as is convenient. Please contact Alice Leavy should you want any more books. Please drop off any second-hand school t-shirts you don't need anymore, to be resold at front office. The 'Very Best' head lice combs (nit combs) are available to purchase at school front office, $20 each as school fundraiser! They really work extremely well. Please keep collecting plastic lids for recycling (to be placed in box in front office). Thank you to all who are recycling containers for MR Refund. We also have a collection bag at school for eligible containers. Please may I ask someone to let me know if they can pick up this collection bag once a term and drop it off to a refund centre in Dunsborough or Margaret River. Thank you enormously. Alice M: 0419 956 576
What a perfect day it was to start the years bush walking program. We started our walk at Injidup carpark and followed the tide line in silence until the edge of the sand dune. In this silence the children were able to still their minds and observe the natural world, the beauty of the Cape awakened in front of us.
As we negotiated the rocks a different landscape presented itself. Cliffs appeared and shells and coral could be found. We found a sheltered area to place our bags and explore for a while. Our journey continued around the Cape. It was worth the little rock climb to see a seal! The day ended with some sand dune fun. I am sure that there would have been sand everywhere when they returned home. I cannot wait for more adventures on our beautiful Cape.
Class 4 - The Human Being and the Animal Kingdom
"The animal world as a whole should be related to the human being. The child is thus enabled – in a living way – to find his own place in nature and in the world … we teach him to realise that the various animal- species spread over the world represent, in a certain sense the path towards human development. The plants have kinship to the earth, the animals to the human being – this should be the basis from which we start … in a very simple way…..we begin by calling the child's attention to the nature of the human being … (This is followed by a thorough description of the human being in his threefoldness of head- organisation, rhythmic system and metabolic and limb system.)"
Rudolf Steiner – A Modern Art of Education
If one would consider a Main Lesson as a journey, this is an exciting and adventurous one. We are lucky to have close access to the capes natural world which allow us to have a strong connection to rocks, plants and animals. Yesterday's bush walk saw us face to face with a New Zealand Fur Seal mother and her two little pups. What can we learn from their sudden, instinctive escape off the rocks and into the raging surf? The children asked, how are they able to perform such a daring, yet skilful action? A great place to continue our studies in the classroom.
Feeling the weight of our head
Class 4 are holding a second-hand stall at the
Dunsborough Central Markets in Lions Park on
Saturday May 8th.
Second-hand toys galore, household items, books, treasures at bargain prices.
Open 8-12 noon.
There will be a box outside the canteen if anyone has anything they would like to donate.
Many Thanks Elise Hanley 0439 064 080
Primary Years- Soup Roster Term 2
The primary school Soup Day will commence on Wednesday 21st April. Yallingup Wood Fired Bread will once again be donating their delicious & nutritious bread. The bread along with butter will be at the school kitchen on the morning of soup day.
Soups are required to be made in the school kitchen so please come to school with time to prepare, cook & serve your soup -Lunch is served at 12:45 pm for all primary classes.
Please cook enough soup to feed around 40 hungry children (10 litres-around 45 cups) this is important as we have had days when we have run out of soup. The P&F kitchen is fully equipped so you will not need to bring anything other than your fresh ingredients. Please remember to confer with your 'soup buddy' to make sure that one person prepares a vegetarian & gluten/dairy free soup. If you are unable to prepare & cook the soup on the day, you can come in the day before to do it & leave it in the fridge, but please ensure you leave enough time to come in on the day to reheat, serve your soup and to cut up and butter the bread.
*BOTH SOUPS ARE REQUIRED TO BE FREE OF PEANUT'S and BRAZIL NUTS*
We have found that it is helpful after you have done your soup roster to call the next weeks parent on the list, giving them a friendly reminder that they are on the roster the following week.
If you are unable to make your rostered day, please make arrangements ahead of time to swap with someone else on the roster or another parent in the school. Soup costs $2.50 per child per week; No money will be taken on the day. If you haven't already returned the payment form (available on school stream or from the school office) please do so as soon as possible. Term 2 is a 10-week term.
As well as giving our children a delicious warm hearty meal, this is a fantastic fundraiser for our school, the P&F thank you all ahead of time, for your time spent & generosity in making this fundraiser successful.
Remember when paying online please clearly state the full name of your child and the words icecream/soup and please only use the P&F Bank account. -YSS P&F Association BSB: 633-000 ACC: 146802558 PO BOX
Yallingup 6282
Phone: 9744 2230
www.yas.wa.ed.aua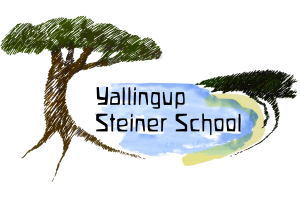 Issue 8
Week 7 Term 2
1st June 2021