Coming up is of course the Winter Solstice. To more deeply connect with the festival, I shall speak (in the Hall) specifically on the Winter Festival on Monday 14th June between 5:30 and 6:30 pm. Please do make the time if you are able to. For the Primary classes, the festival itself will take place on the following Monday (21st June) – this will be a pupil free day – more details to come next newsletter. The Kindy will be having its Lantern Winter Solstice festivities the week before, details of which are included in this Newsletter.
As some of you may know, here at school some of us have been a little pre-occupied gathering and going over documentation for the school's re-registration cycle review. Every Independent school is given a registration
that, based on various factors, provides permission to operate for anywhere between 1-5 years. Our last registration occurred in 2017, with a four-year status given – hence the review.
What it has meant is, aside from normal everyday engagement with the numerous aspects of running the school, focus had shifted a little. Phase 1 of the process is now complete, and we await interacting with the Department for Phase 2 that will likely take place sometime next Term… If I have appeared a little distracted, please accept my apologies, and have appreciated the ongoing warmth received!
So back on to other elements! You may (or may not) have noticed that though our new website is not as yet quite ready for launch, the promotional video is up and running on the current site, along with updates to the Grievance Policy, the Parent Code of Conduct, and the Child Protection Policy as well as the 2019 Annual Report… novel reading perhaps for some amongst us!
As always, I very much look forward to the brief catchups around pick-up time and look forward to seeing many of you for the Winter Solstice! We would like to send our warmest wishes to Nellie, Daniel & Sophia (C5) on the safe arrival of their precious little bundle, Banjo, who joined their family last Thursday evening. The family are over the moon and are enjoying being a family of four.
Winter festival-Pupil Free Day
Monday the 21st of June is a pupil free day for all classes K-C6, however, all primary children are expected to participate in the Winter Solstice Celebration in the evening. Detailed information will appear in our next school newsletter.
Kindergarten: Winter Spiral
Rainbow Room: Parents are warmly invited in to watch on Tuesday 15th June, Wednesday 16th June or Thursday 17th June.

Dolphin Room: Parents are warmly invited in to watch on Wednesday 16th June and Thursday 17th of June.

To ensure there are not too many adults in the room on any one day, please fill in an RSVP (this has been emailed home) so that we can make preparations for our celebration and support your children.

On the day that parents come to watch, the children will take their lanterns and go on a little walk around the school to find some treasure given by Mother Earth.
Please arrive at 8:45 for a 9am start, it is anticipated the celebration will take around 15-20 minutes.
Rainbow Room: Wednesday 9th June 3:15-4pm
Our School Tour is scheduled for Friday 11th June at 9:30- 11am. Please share this with any friends and/or family who have school age children and who may be interested in having a look around our school. We are looking for volunteers to put up posters in and around Yallingup, Dunsborough, Busselton, Vasse, Carbunup, Cowaramup & Margaret River etc. If you would like to help out with this and earn PPS hours please contact the office. Semester 1 see reports being produced for all children from K5 to Class 6. These thoughtfully constructed documents will get posted out at the end of the term.
Please inform the office if you have a new email or postal address so the reports do not go astray.
A reminder to have a look on your bookshelves at home in case there is any stray YSS parent library books lining your bookshelves. It would be most appreciated if you find any books to return them to the school front office where the library is situated and pop them in the basket supplied.
Enrolment forms for the School Dental Service went out in term 1. These forms went out to an array of students who are yet to be enrolled in this service. If you received a form, please return it to the office even if you don't want to take advantage of the service. A three-day camp experience working in partnership with Cape to Cape Explorer Tours begins today for students in Class Five. Starting at Injidup Beach and ending at Gracetown (Cowaramup Bay), this extended hike includes two night's camping at Gracetown Caravan Park. Wish us well on our journey and keep an eye out for our return.

Sincerely, Class Five Class Six had a wonderful time at camp. We were fortunate to stay at Carolina Boranga's house in Fremantle and from there we ventured out into the city of Perth. On our first day, we visited Boola Bardip (many stories) museum where the children explored four out of the eight gallery exhibitions. Our first gallery was the Ngalang Koort Boodja Wirn (Our heart, Country, spirit). Here we were treated to stories of Indigenous Peoples and in particular the cultural language groups of Western Australia. We consolidated our prior learning of Country, spiritual relationships, ancestral connections, and experiences through beautiful and thoughtful exhibits. It was lovely for the children to see pictures of Wadandi elders they were familiar with. Our second Gallery was 'Origins – Land, Water, Sky where the children explored the wonders of our planet and engaged with rare objects such as meteorites and artwork which provoked questions on life on earth and the nature of the universe. Thirdly we learned more about what has shaped Western Australian History via the 'Reflections – Our people our stories' gallery and we finished with the 'Changes' gallery which delves into how human activity has impacted the environment. The entire day was a rich learning experience, and I would encourage anyone to visit the museum. I particularly enjoyed the way Indigenous voices were woven throughout all of the galleries we visited. On our second day of camp, Class Six attended the 'Scibbler's' writing festival. Alongside Bold Park Community School the children listened to three authors speak on their work, techniques, and what inspires them to write on their chosen topics of interest. The three authors presenting were Julia Lawrinson, Jane Goodwin, and Mark Greenwood. The children were very taken by Mark's piece of lightning that was formed after making contact with sand in the Sahara desert. Some of the children met with Mark afterwards and were deeply inspired by his love and passion for rocks – which is wonderful for our new learning block on Geology!
Overall it was a great camp and the children thoroughly enjoyed themselves. It would not have been possible without the help of Carolina Boranga, Gaia Boranga, and Nat Wrightson who worked tirelessly to ensure the camp ran smoothly and that the children were well catered for. Thank you so much! I would also like to thank Margaret Hammond who assisted with the driving, all of the parents and children who baked snacks, and other parents who helped behind the scenes to support the class.
Hi everyone,
Leonardo here (C6).
As you know, I've been growing my hair long all of primary school. You might not know that I've been planning to donate my hair to be made into a wig once it's long enough. Now I'm in my last year of primary school and my hair is long enough to donate at least 36 cm to be made into a wig. I feel like I am ready to make the big chop! Luckily my hair will grow back, which I am very thankful for. Some kids aren't so lucky, and it is them that we'll be helping out. On the shortest day of the year on the day we are celebrating winter solstice I will be cutting my hair. I think this is a good time to do it because it is the start of a new cycle of seasons and it's a time of inner reflection.
Donating my hair is only one part of the process, we also need to raise the money for my hair to be made into a wig. It takes many hours of work to make a wig. Here is where YOU come in – if everyone donates a couple of dollars we'll have enough money in no time! So please follow the link and donate some money to this cause. Thanks heaps!
Leonardo

https://hairwithheart.variety.org.au/fundraisers/salindahayes PO BOX
Yallingup 6282
Phone: 9744 2230
www.yas.wa.ed.aua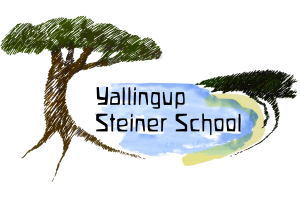 Issue 8
Week 7 Term 2
1st June 2021