PO BOX
Yallingup 6282
Phone: 9744 2230
www.yas.wa.ed.aua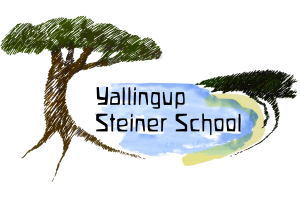 Issue 10
Week 1 Term 3
21st July 2021

Over the course of the past three weeks, whilst many headed North to warmer climes, it was lovely to bump into a number of parents and students both locally and further South. In Albany, the whale pods were active and in large numbers, so hopefully their migration over the course of this Term, as they head North, will prove a boon as our students continue their bushwalking, often within view of the Ocean's mighty currents.
As mentioned last Term, Jane (Watts) is on long service leave, returning for Term 4. Tania, whom many of you met during the course of the last two months, has taken her chair during her absence. Please do make yourself known to her when you have the opportunity of coming to the school.
It's been an incredible time with rainfalls, with the Sun rising a little earlier each day and setting a little later, we can get a glimpse of this week's verse: 'My light each day in brightness is increasing; Its glow of warmth reveals the stir of life'. Winter – and into its thickness we now enter – brings with it a renewed capacity for depth of understanding that at other times may more 'hover' and flow with what is being presented. This capacity enables learning to reach depths of insights that can at times astound us (as learners) as well as those who know us.
Looking ahead into the Term, please do let me know if you are interested in participating in a 6-week study of one of Steiner's most important works, "Knowledge of the Higher Worlds" (also translated as How to Know Higher Worlds). We'll meet on Mondays beginning on the 16th of August, 6:30- 7:30.
 Saffi Matthew Akerman.
With much love, Kesta Anderson and Sam Akerman welcome Saffi, a beautiful healthy boy born on 30th June. All are happy and healthy.
Kesta is an alumna of the YSS, the daughter of Julie Vivian-Williams and Madhu Anderson. Julie was the pioneer playgroup and kindy teacher. Kesta spent most of her childhood, up to Grade 6 at Yallingup Steiner School.