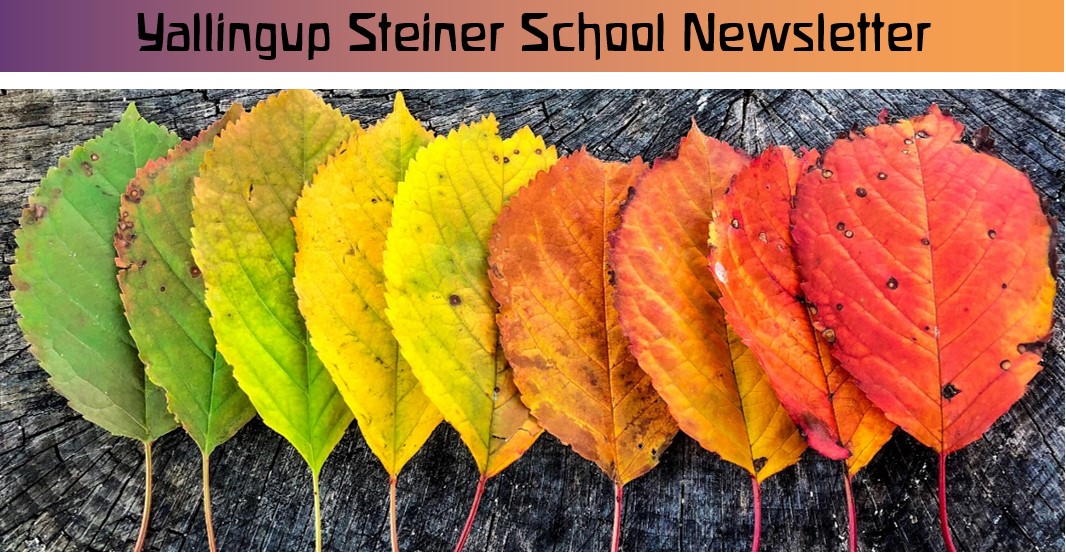 In deepest, winter darkness, The soul's impulse is to reveal its own strength; To lead on into darkness, And, with forethought feel, through heart's warmth, The senses' revelation.
                            PO Box 135  Yallingup 6282 (08) 9755 2230  www.yss.wa.edu.au 
                                                                                                      Is
sue 10             Week 2         Term 3       27th
  July 2022
Monday 25th July :
Primary School Bush Walking (weather permitting)
Wednesday 27th July :  
Soup Day Corrie  & Caitlyn T
Thursday 28th July
Crafternoon at Carbunup  Hall between 12.30 and 2.30 pm. 
Friday 29th July:
Monday 1st August :
Primary School Bush Walking (weather permitting)
Wednesday 3rd August :  
Soup Day: Bec B  & Jess G

 
Thursday 4th August:
Crafternoon at Carbunup  Hall between 12.30 and 2.30 pm. 
Friday 5th August :
Monday 8th August:
Primary School Bush Walking (weather permitting)
Wednesday 10th August
Soup Day: Elise H & Rikki W
Free Play Café at Carbunup River Playgroup 10-12. 
Thursday 11th August:
Crafternoon at Carbunup Hall between 12:30-2:30pm
Friday 12th August :
K6 Walking Program (weather permitting)
Yallingup Primary School Centenary Celebration
It was a special treat for Jane Huxley and I to attend the Yallingup Primary School Centenary, held here at the school on Saturday. A century ago, almost to the day, our school heritage building was officially opened as a Primary School for the Yallingup area, operating for nearly 40 years before it was closed in 1963.
The Centenary Committee did a great job, with photos and memorabilia in the hall and a classic old school desk in the Heritage room. Barry House, who used to be a student here  in the 1950's, told me that 30 children, ranging from 6 to 12 years of age, were once squeezed into that little building, desks and all!
Barry, who used to be in Parliament, was very influential in helping us secure this site as a Steiner School, and spoke to how meaningful it was for him and other ex Yallingup Primary School students that the site remained a school site and the little heritage building, which contains so many memories for them, remains intact and is still a classroom.
About 60 ex-students and their families attended, and many stories were shared around school life during those early years. Examples of beautiful hand work, similar to the stitching projects we do today, were on display, and it was clear that our education still shares some similar traditions of those times- natural  play, an emphasis on the outdoors, handwork and older children helping younger children. A couple of ex-students spoke of getting 'the cuts' ( caning) on a regular basis from one particular Principal, so fortunately that tradition has died out!
In its early days the school had no electricity and only old style can toilets. These the Principal himself used to have to take in a wheelbarrow to empty in the bush next door. One of the students told me that she had planted the beautiful old white gum behind the Kindergarten on an Arbour Day at the school  over 60 years ago.
The day ended with a photo shoot of all the ex-students jammed into the Heritage room, after which they returned to a delicious spread of cakes, slices and quiches made by our own students! A huge thank you to Erin, Ruth and Paul and their classes, who spent Friday cooking for everyone.
So many layers of history, such poignant memories and so special to feel that our little school is a part of this heritage and that we continue to build on what has been before.
Annie Malcolm
We would like to warmly welcome 5 new students this term.
Beauy has joined Lisa's class 2 family, he is a sibling to Chili K6 & Sonny C4, who joined the school at the beginning of the year.
The Rainbow Room has two new students starting this term, Goldie and Isla in K4. Goldie has two older brothers Byron C2 and Banjo K6. This lovely family has been at our school since their children went through playgroup, they are very hands on and should you require any beautiful sustainable children's clothing and Waldorf/Steiner inspired toys please head over to  https://www.littlestarseeds.com.au/   Isla and her family are new to the school her brother Finlay (K5) has joined the Dolphin Room, along with another lovely new K5 student Tobin.
We wish you and your families all the very best in settling into our caring Steiner community and know that you will be warmly welcomed by our existing families.
YSS Raffle
Last call for raffle tickets & money to be returned. The return date has been extended until Friday 29th July. One more week to sell them all and return the stubs.
Thank you so much to all who have returned them already and all for all your  support.
Winners will be announced the Tuesday 2nd August.
Good Luck.
Our annual Open Day has been rescheduled for Term 4 Saturday 15th October, in anticipation of this Friday 14th October will be a pupil free day.
Last week Ruth, her wonderful Class 3 and a parent helper came to Carbunup Hall to help me prep some tyre planters out the front.
The weather was clear and sunny, and the children got stuck right in, with barrows and shovels, trowels and hands.
They got sand from the sandpit to mix in with the special native soil that had been delivered and filled up all the tyres with gusto. The chook from next door, who often visits Playgroup, oversaw the proceedings.
Sharlee helped me with 'liberating' a root-bound plant from its pot (see pic) so that it could be divided and re-planted.
Then we enjoyed a well-deserved picnic lunch on the playground lawn, and marvelled at a courageous little lizard who came onto the mat to have a closer look at everyone. Finally, the children enjoyed some indoor play to finish off, revisiting their earlier childhood with no holding back. Some of the children remembered Carbunup Playgroup from when they were there as toddlers, and it was so lovely to see them engaged in the same play activities as those years ago (see pics of Lola!).
It was fantastic to have this help from Ruth and her trusty band of workers –  thank you all so much xxx
THURSDAY CRAFTERNOONS AT CARBUNUP
Last week saw the first of many crafty afternoons, with some very keen mums and their children. We chatted and sewed while the children played – or did a bit of crafting of their own.
These free get-togethers will be held weekly on Thursdays at Carbunup Hall between 12.30 and 2.30 pm.  Bring your own projects, or come and learn something new; I am on hand to guide you through the process of dollmaking and other arts/ crafts/ sewing activities. Kits are available to purchase for a wide range of projects, such as making felt animals, dress-up dolls, silk puppets, wet felting, basket making, painting and more.  Please contact me on 0466 068 489 to let me know if you are joining us that week, and if you are bringing any children along; I like to keep the numbers reasonable, so that it is enjoyable for all.
Victoria xxx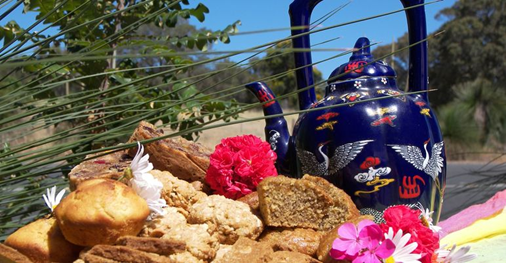 FREE DJILBA PLAY CAFE AT CARBUNUP HALL
Wednesday 10th August, 10 am – 12 noon
All welcome with children 0-4 years, no need to bring anything
Please RSVP by text to 0466 068 489
Corner of Wildwood Road & Bussell Highway
Our garden certainly enjoyed the sunshine and rain while we were all away. We returned to wonderful growth and plenty for us to fill our belly's. Who knew that cauliflower and broccoli stems and leaves tasted so good!
Through our visits to Fair Harvest we came back to school to consider the 12 Permaculture Principles. Out of these we chose four that we could design our garden around.
Our Permaculture Principles: 
Observe and Interact.
Obtain a Yield.
Produce No Waste.
Use and Value Diversity.
As we sit and observe our garden, we are able to reflect on how each of these principles has helped our garden be so successful. Daily the children observe changes within each garden bed. Remove slugs, weeds and measure growth. We have mirrored nature by mixing up all our plants. We have been true to producing no waste and have made all our own compost ready to plant our spring seedlings. It has been such a pleasure to watch the children's joy in growing and eating their own food as well as making their own nutrient rich fertiliser and compost. We are keen for the next crop to be planted.
The volunteer led 'Soup Day' is back on. You will have been emailed if you are on the weekly roster, please check your emails.
For new parents our Soup Day offer's our primary students with a delicious warm hearty meal and is also a fantastic fundraiser.
Soup is served with a slice of scrumptious & nutritious Yallingup Wood Fired Bread, of which is donated by the ever-generous Gotthard and Marion Bauer.
Soup & a slice of bread costs $2.50 per student, next term we have a 10 week term so the cost will be $25 per primary student.  Payment forms are available on School Stream or from the School Office.
Thank you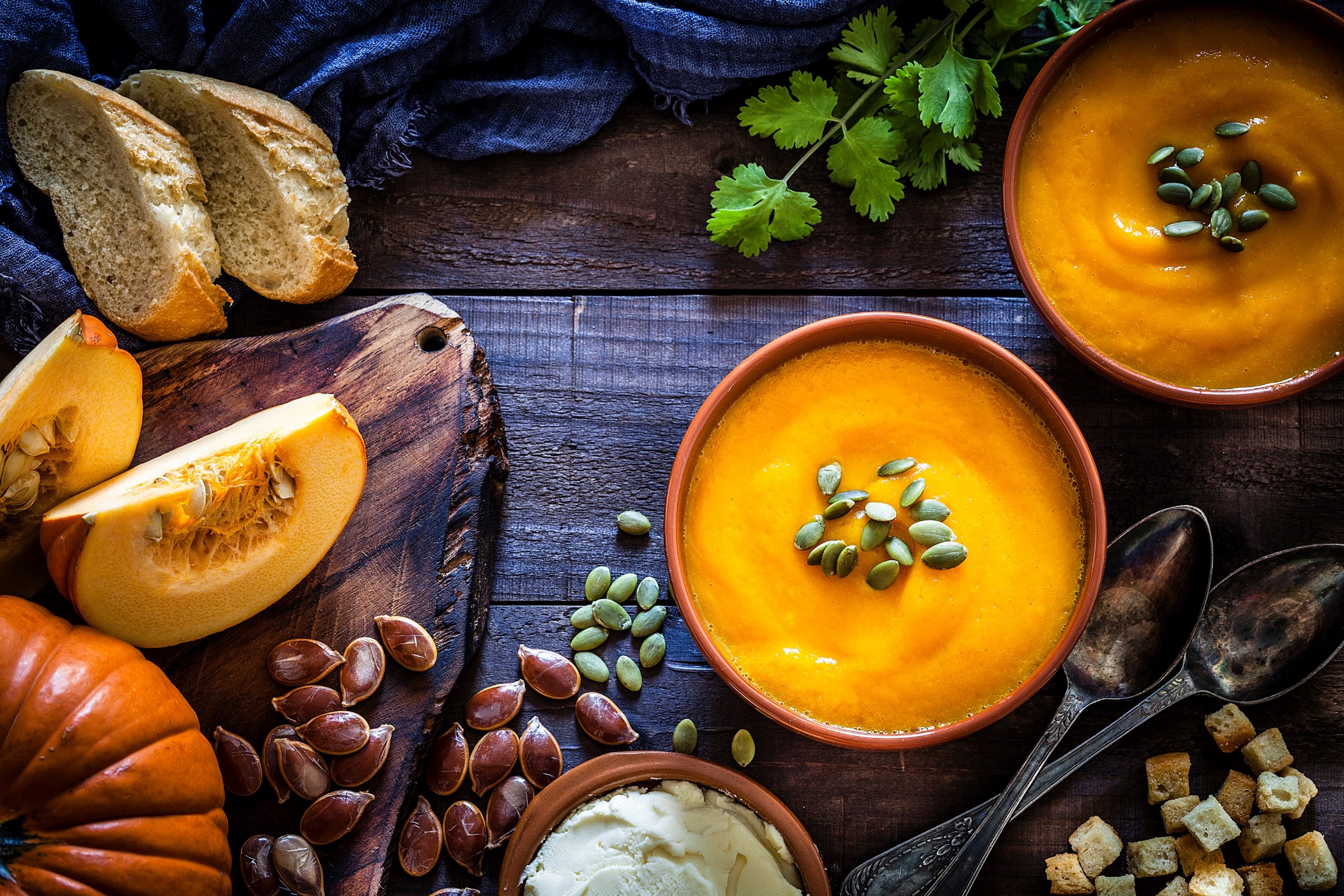 Remember when paying online please clearly state the full name of your child and the words ice-cream and or soup and please only use the P&F Bank account.
-YSS P&F Association BSB: 633-000 ACC: 146802558
Community Notices (Please note – the events and views in these Community Notices are not sponsored by YSS and do not necessarily reflect the views of the School.)
DONNELLY RIVER- YALLINGUP STEINER FAMILY CAMP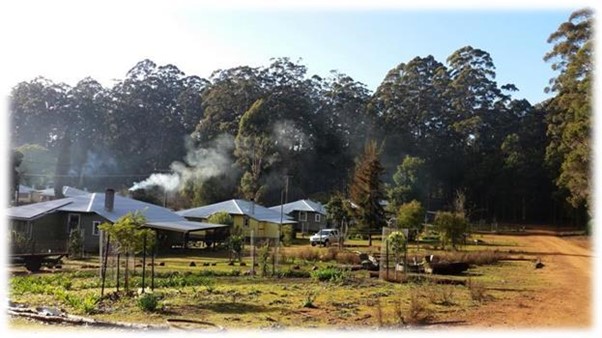 This October 21st – 23rd we, as the Steiner community holiday together at Donnelly River Village – an old milling settlement.  Approx. 1 1/2hrs from YSS – please see their website for cabin layout & directions etc.  For those with young children – it's not actually near water!
This is a fantastic community weekend – equally enjoyed by children & adults. For new families check out the website https://donnellyriver.com.au/  and talk to veterans of previous years to gain insight to the place and event – a Steiner community annual highlight.
Most cabins sleep 8 – so if you'd prefer to choose your own roommates, keep this in mind. Otherwise, I will allocate cabins closer to the date. 
If you do nominate a preference with whom you wish to share, I will try to put you together, but it is not always possible. Due to cabin layouts, it is difficult to accommodate every family's preference – but it usually works out.
If you do nominate a preference with whom you wish to share, make sure that they have also booked. Your nomination does not confirm a booking for that family, and they may miss out if they don't make their own submission.
Cost is $55 per person for the 2 nights (ie: family of 4 is $220, family of 6 is $330) babies in cots are free.
This is a popular weekend and space is limited. Please register your interest ASAP and your cabin space is guaranteed once payment is received.
Booking Process:
Email Peter Freeman for queries and bookings

Email: petedonnelly2022@outlook.com

State your First and Last name, number of beds required and a contact phone number

Nominate your preference, if any, for sharing – (make sure you use the correct Surname that will be used for that family's booking, so I can check that they have booked)

Please have your booking and payment complete no later than 31st August
Payments to:
Acc Name: YSS P&F Assoc

BSB:  633 000

A/C:  146802558

IMPORTANT – reference both your surname and 'DR' on the deposit please (DR = Donnelly River)
Last year was a very busy year, probably due to the travel restrictions that were in place. Booking did get a bit hectic. Therefore, please make your submission by email only, that way I can record the submissions on a first come first served basis. We have secured more cabins this year and obviously travel restrictions have been lifted, but to be safe, book early.
Kind regards
Pete x
Save the date: Craft Retreat in Augusta
You are invited to come along to our parent-only, child-free crafty weekend at this amazing beautiful place just out of Augusta, for a creative, low-cost shared social- and crafts experience. 
Bring your own arts/ crafts projects, or come and learn something new. We share meals, so a couple of people bring something for Friday dinner, and others something for Saturday lunch, and so on. We have been doing these lovely relaxing retreats on and off for a number of years, always at the same rural venue, and they really look after us. 
We come in on Friday afternoon or evening, stay for two nights, and return home on Sunday morning around noon. You can come for one night, just for the day, or the whole weekend, up to you!  
When:  Friday 26 – Sunday 28 August
Where: Sheoak Chalets, Augusta
Cost:   around $60 – $80 pp (depends on no's)
Link:    https://www.sheoakchalets.com.au
Contact: Victoria on 0466 068 489