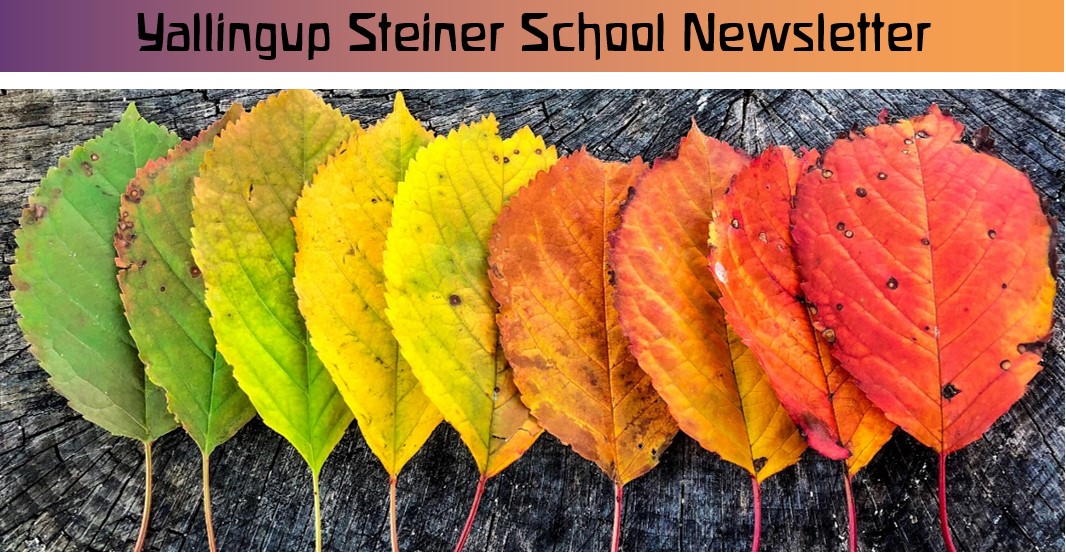 In reaching for new enticements of the senses, And mindful of the spirit lately brought to birth, The clarity of the soul now fills the confusing, sprouting growth of the world. With the shaping will of my own thinking.
                            PO Box 135  Yallingup 6282 (08) 9755 2230  www.yss.wa.edu.au 
                                                                                                      Is
sue 11             Week 4        Term 3       9th August
 2022
Monday 8th August:
Primary School Bush Walking (weather permitting)
Wednesday 10th August
Soup Day: Elise H & Rikki W
Free Play Café at Carbunup River Playgroup 10-12. 
Class 3 Camp meeting 3:15pm
Jacqui Morris leaves to attend Delegates meeting in South Australia 
Thursday 11th August:
Crafternoon at Carbunup Hall between 12:30-2:30pm
Jacqui Morris attending Delegates meeting in South Australia 
Friday 12th August :
K6 Walking Program (weather permitting)
Jacqui Morris attending Delegates meeting in South Australia 
Monday 15th August:
Primary School Bush Walking (weather permitting)
Class 5 Parent Meeting 3:30pm
Wednesday 17th August
Soup Day: Phili K & Sharlee M   
Free Play Café at Carbunup River Playgroup 10-12. 
Thursday 18th August:
Crafternoon at Carbunup Hall between 12:30-2:30pm
Friday 19th August :
K6 Walking Program (weather permitting)
Monday 22nd August:
Primary School Bush Walking (weather permitting)
Wednesday 24th August
Soup Day: Michelle P & Eva G
Free Play Café at Carbunup River Playgroup 10-12. 
Thursday 25th August:
Book Week Dress Up Day
Crafternoon at Carbunup Hall between 12:30-2:30pm
Friday 26th August :
K6 Walking Program (weather permitting)
Appointment of a Fixed-term YSS Education Facilitator.
Dear YSS Parents and Community,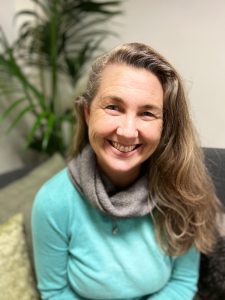 It is with great pleasure and confidence that we confirm the appointment of Jacqui Morris as the fixed-term Education Facilitator at Yallingup Steiner School.
Jacqui's rich application, grace and experience, shone through the hiring process and the College's decision was supported by a hiring committee formed with representatives from YSS College, Management and Board.  It also included one of Australia's foremost and respected Anthroposophical educators from Melbourne Rudolf Steiner School and a senior independent Anthroposophical consultant.
The rigorous hiring process spanned over Terms 1 & 2 2022, with applications received from within and outside of Australia and concluded with Jacqui Morris's acceptance of the College's employment offer as the YSS Education Facilitator.
The Education Facilitator is employed by the College of Teachers, and joins the YSS College Executive as one of four representatives delegated to ensure that the School's educational, constitutional and legal obligations continue to meet the standards expected by the Children, Parent Community and the Department of Education. The Education Facilitator is responsible for the delivery of the School's educational strategies and for facilitating the development of, and adherence to, policies and procedures consistent with good management and good governance.
Jacqui's experience, patience, integrity and dedication to the development and unfolding of Yallingup Steiner School is exemplary. All members of the College, Management and Board congratulate Jacqui and welcome the prospect of working together with her in the new role.
The College of Teachers and the transition to the YSS College Executive.
Mandated by the College of Teachers, the College Executive at Yallingup Steiner School is constituted of representatives from all three realms of the life of the School; the financial, the administrative and the educational realms. The Business Manager, Jane Huxley, the Educational Facilitator, Jacqui Morris, and two rotating College representatives, consult and support one another in the management of the operations of the School.
This arrangement is intended to ensure that the naturally conflicting interests of these three spheres are resolved and harmonised by their representatives in the College Executive meetings, thus protecting the school community from these conflicts.
"The health of the social organism requires its division into three independent systems: a spiritual-cultural-educational realm, a legal-legislative-administrative body and an economic-commercial-financial sphere… notwithstanding their mutual independence, the central authorities at the head of each will be able to harmonise their various measures."
Rudolf Steiner, 17-23.I.1923, Stuttgart, Faculty Meetings (GA 300b).
The transition to Steiner's "republican" model of school management is a journey the School has been striving towards for three years. Consultation and training in the headmaster-less model of school management that Rudolf Steiner indicated and implemented at the original Waldorf School in Stuttgart in 1923, has been engaged with by all College members with senior facilitation from Rod Tomlinson and Jean-Michel David throughout 2020 and 2021.
"Concerning everything in the administration that represents the school to the outside, I would recommend that a small group of three or four people from the faculty take up that work in the future. This group can only work in an alternating fashion, so that they work one after another as individuals, and they should meet with one another only in those cases where a common decision is valuable. In order not to violate our republican constitution, it should be a group."
Rudolf Steiner. 17-23.I.1923, Stuttgart, Faculty Meetings (GA 300b).
By not having a headmaster in the original schools, Steiner did not intend there to be no accountable, responsible person, but that all teachers would be accountable and responsible in the way a principal traditionally had been.
"We cannot shelter behind the protective cushioning afforded by headmaster's rules and regulations, but we must bring our own contributions towards solving our problems in full personal responsibility. Each member must be fully responsible for his or her deeds. A group of committed educators working in this way form a very real 'central organ' in the life of the school"
Rudolf Steiner, 17-23.I.1923, Stuttgart, Faculty Meetings (GA 300b).
This 'central organ' referred to by Steiner is the College of Teachers, and the College Executive team strives to work at all times with the 'will of the College'.
The incoming YSS Board whole-heartedly thank Charlie Gould and Ruth Bolton, who represented the College to create the inaugural YSS Executive with Jane Huxley and Jacqui Morris during Terms 1 & 2, 2022, guiding the School through the transition to the College-led republican school management model.
And the Board sincerely appreciates the collective resilience & leadership of all members of the College and Management teams during the transition. You have held our community with strength and reassurance. It has been your cohesion as a team that continues to nourish our school and community.
Congratulations once again to Jacqui Morris for her successful appointment as YSS Education Facilitator.
From Term 3, 2022, your YSS College Executive team is: Jacqui Morris, Jane Huxley, Charlie Gould, and Erin Edwards.
With warmest regards,
The YSS Board Collective.
YSS Raffle Winners
Well done to those who sold and purchased raffle tickets !
Thank you so much for your time and effort doing this, it is extremely appreciated.
The donations are very kind to freely donate these prizes and all the organisers to put the raffle together, Gaming assoc. permits/ numbering and printing tickets to name a few, therefore it's great to sell as many tickets as possible, which is then direct funds injected in to the school.
All Winners have now been notified and the funds banked,
A total of $1750 was raised.
Thank you all so much for your energy towards our Annual Raffle !!
1st prize- Salinda Hayes
2nd  prize- Veronica Lepidi
3rd prize – Michelle Pisconeri
4th Prize- Pat Boon
Most importantly a big THANK YOU to the local businesses that donated to our lovely school ! 
Smiths Beach Resort
Bodhi J Spa Injidup
Pullman Bunker Bay Resort
'The Local' Café Dunsborough
Hobo and Hatch Quedjinup
Caves House Yallingup
Hamelin Bay Holiday Park
Forest Adventures South West
Alewife Kombucha Dunsborough
Flannel Clothing shop Dunsborough
On Thursday 25th August (Week 6), we will have a dress up day to celebrate Book Week. It is optional, but children may come to school dressed as their favourite book character (no TV or movie characters please.)
We look forward to celebrating our favourite literature with you! 
FREE DJILBA PLAY CAFE AT CARBUNUP HALL
Wednesday 10th August, 10 am – 12 noon
All welcome with children 0-4 years, no need to bring anything
Please RSVP by text to 0466 068 489
Corner of Wildwood Road & Bussell Highway
We were blessed last with sunshine and still weather last Green day to make our annual visit to Gunyulup Farm, home of the Atkinson family and their beautiful dog Sunny. Gordo, Dan, Caity, Grace and Sage have long been part of the school community with Dan being a student when he was little. Caity let me know his mum still has his knitted bag from Class 1 hanging on the wall!
We had a beautiful morning exploring the sights and terrains of the farm, crossing wobbly bridges, swishing our way through long grass and weaving through tall bamboo forests. We enjoyed the tastes of fresh mandarins, lemonade lemons and zingy finger limes, all while pausing for a gentle and long play down by the creek. 
Thank you for having us, it was such a treat! 
Michael Hall Residential:Sally Upchurch.
During my trip to the UK to spend some long awaited time with family. I took a small break to complete a 3-day residential at Michael Hall Steiner School in Forest Row, approximately 1 hour by train out of central London nestled in the woodlands and wildflower meadows of Kidbrook. 
Michael Hall was established in 1925 after moving from Streatham after the war. It became the first and largest Steiner school to use the English speaking word and now caters for over 600 students, including boarders, from Kindergarten to University entry. 
I was lucky enough to stay on site in the vast gardens attending some storytelling sessions at the next door 'Emerson College', a training centre in Anthroposophy, offering courses in teacher training and Artistic therapies. Here I observed wonderful storytelling, using layered puzzles to explore some of Steiner's early lectures. 
The following day I spent with William Ford, a long-standing teacher as mentor who has seen his 8 children move through the school. I spent time in the kindergartens before observing through the lower school and into the upper years. The rest of my time was spent volunteering in the school gardens, a vast and mesmerising feat of dedication, both from students and staff!
With a full cup it was wonderful to return last Thursday to our lovely haven here at Yallingup, with new connections and a wider vision of our Steiner led community.
With love and light 
Sally x 
Both the Rainbow and Dolphin Room would like to thank Millyana's Grandad for the two beautiful  hand made Tow Trucks that he gifted the kindergarten. On these wet weather cold days, we have enjoyed our time inside discovering the new addition to the Dolphin Room. It has been a special treat to bring out during our inside play.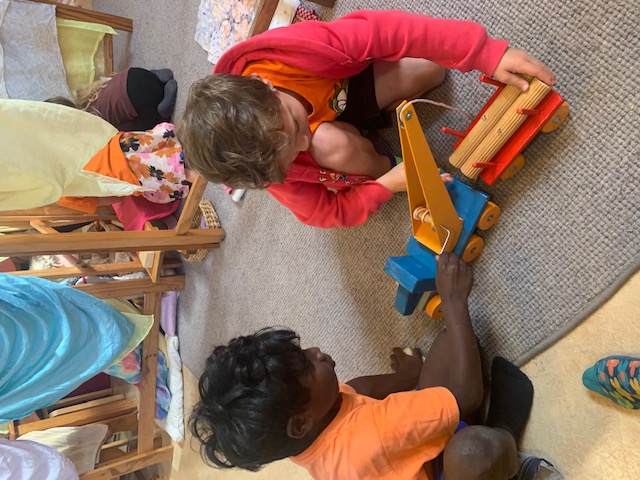 Despite this weather we have managed to get outside, dressed in our wet weather gear and make water cannons.
 This Main Lesson is the culmination of the world historical-mythological survey class 5 has undertaken this year. We began with some of the creation stories of Greece and are working through the whole story of the Trojan War, unfolding many aspects of Greek religion, mythology, and culture in the process. These great stories are part of the cultural heritage of all humanity; they tell of a time in which a great transition in human consciousness was unfolding. At the time of the Trojan War, the Greeks still told their stories through myth, they were still divinely inspired, with gods and goddesses intervening in events. 
                                                                                                 Ancient Greece Map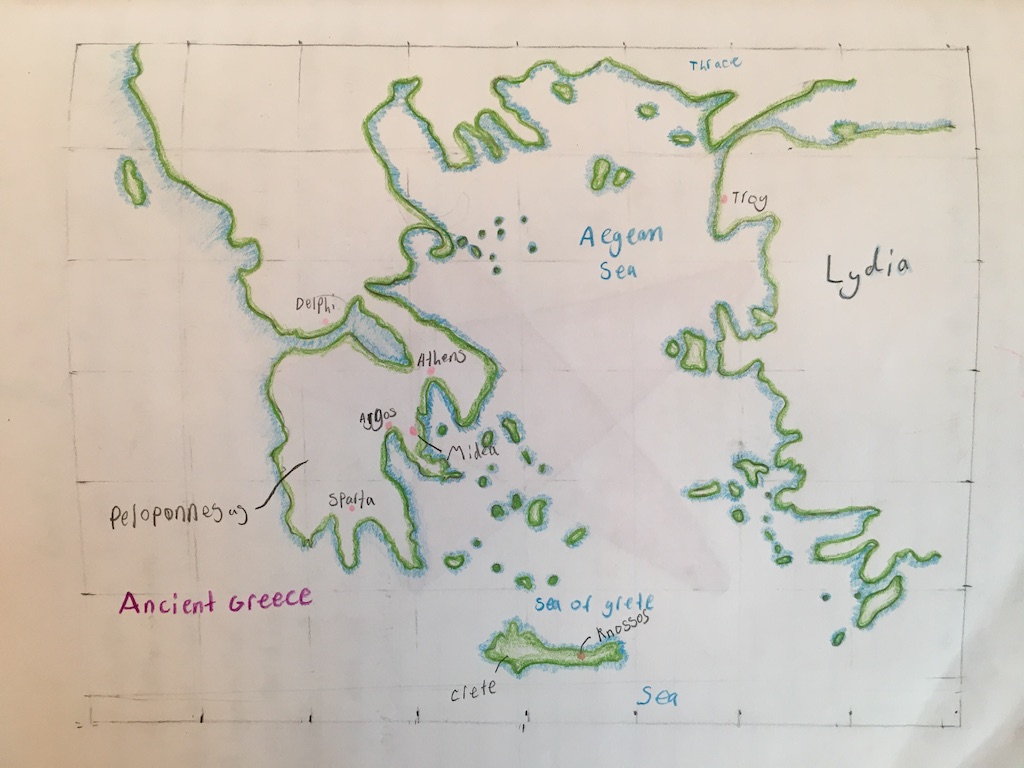 Gaea                                                                                                                            Persephone        
                                                                 The Iliad                                                                                                                           Pandora's Box
As part of their studies on Ancient Greece, the class has been busy preparing for the Greek Olympics held at the Perth Waldorf School in week 9. 
The volunteer led 'Soup Day' is back on. You will have been emailed if you are on the weekly roster, please check your emails.
For new parents our Soup Day offer's our primary students with a delicious warm hearty meal and is also a fantastic fundraiser.
Soup is served with a slice of scrumptious & nutritious Yallingup Wood Fired Bread, of which is donated by the ever-generous Gotthard and Marion Bauer.
Soup & a slice of bread costs $2.50 per student, next term we have a 10 week term so the cost will be $25 per primary student.  Payment forms are available on School Stream or from the School Office.
Thank you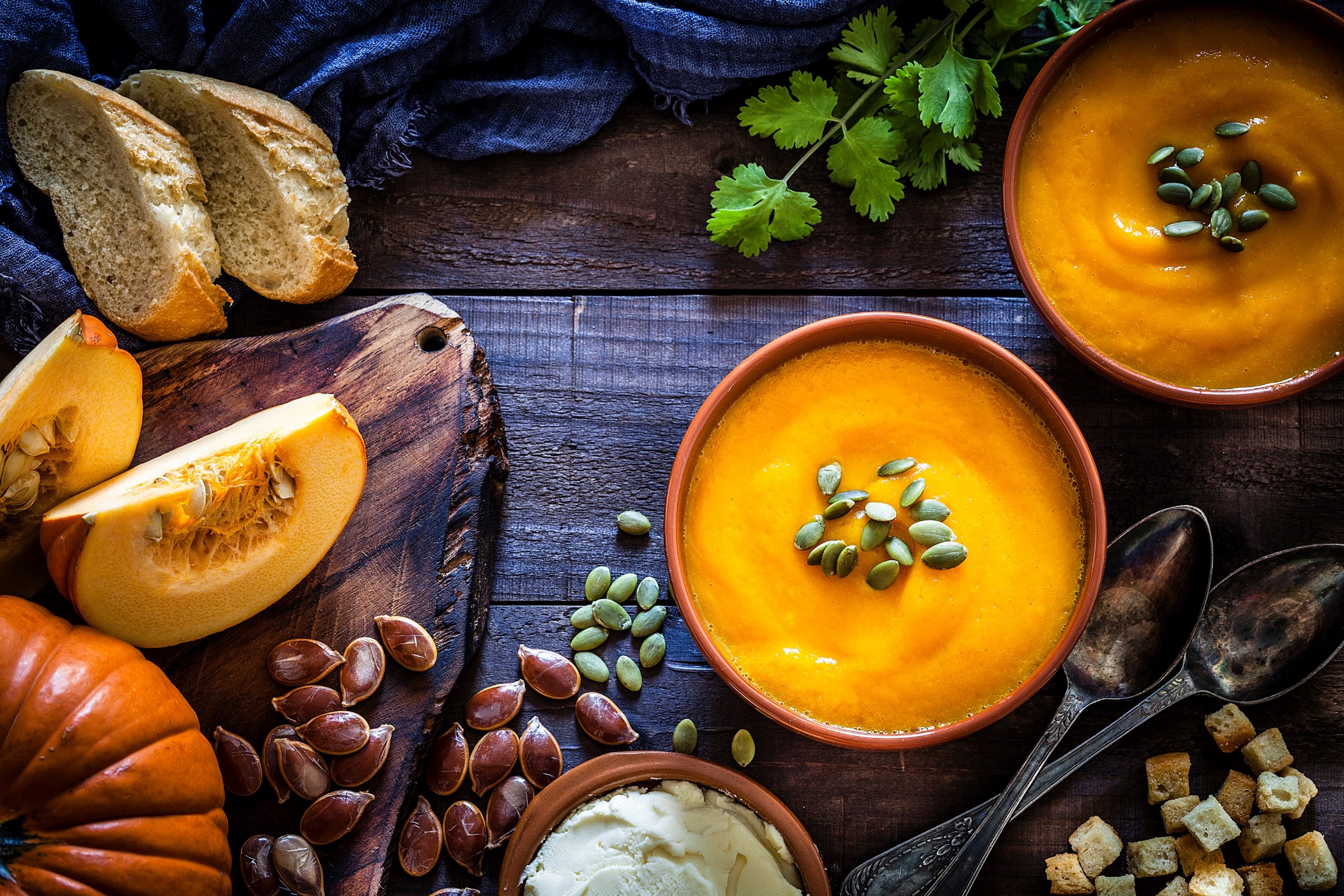 Remember when paying online please clearly state the full name of your child and the words ice-cream and or soup and please only use the P&F Bank account.
-YSS P&F Association BSB: 633-000 ACC: 146802558
Community Notices (Please note – the events and views in these Community Notices are not sponsored by YSS and do not necessarily reflect the views of the School.)
DONNELLY RIVER- YALLINGUP STEINER FAMILY CAMP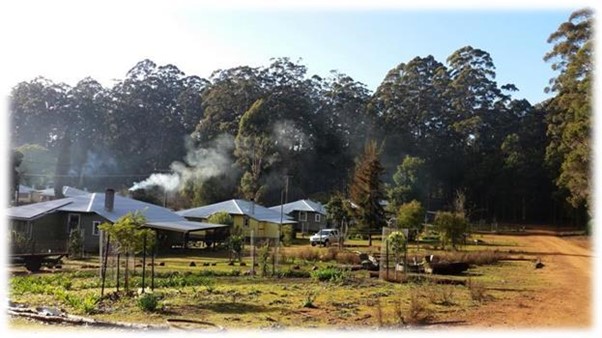 This October 21st – 23rd we, as the Steiner community holiday together at Donnelly River Village – an old milling settlement.  Approx. 1 1/2hrs from YSS – please see their website for cabin layout & directions etc.  For those with young children – it's not actually near water!
This is a fantastic community weekend – equally enjoyed by children & adults. For new families check out the website https://donnellyriver.com.au/  and talk to veterans of previous years to gain insight to the place and event – a Steiner community annual highlight.
Most cabins sleep 8 – so if you'd prefer to choose your own roommates, keep this in mind. Otherwise, I will allocate cabins closer to the date. 
If you do nominate a preference with whom you wish to share, I will try to put you together, but it is not always possible. Due to cabin layouts, it is difficult to accommodate every family's preference – but it usually works out.
If you do nominate a preference with whom you wish to share, make sure that they have also booked. Your nomination does not confirm a booking for that family, and they may miss out if they don't make their own submission.
Cost is $55 per person for the 2 nights (ie: family of 4 is $220, family of 6 is $330) babies in cots are free.
This is a popular weekend and space is limited. Please register your interest ASAP and your cabin space is guaranteed once payment is received.
Booking Process:
Email Peter Freeman for queries and bookings

Email: petedonnelly2022@outlook.com

State your First and Last name, number of beds required and a contact phone number

Nominate your preference, if any, for sharing – (make sure you use the correct Surname that will be used for that family's booking, so I can check that they have booked)

Please have your booking and payment complete no later than 31st August
Payments to:
Acc Name: YSS P&F Assoc

BSB:  633 000

A/C:  146802558

IMPORTANT – reference both your surname and 'DR' on the deposit please (DR = Donnelly River)
Last year was a very busy year, probably due to the travel restrictions that were in place. Booking did get a bit hectic. Therefore, please make your submission by email only, that way I can record the submissions on a first come first served basis. We have secured more cabins this year and obviously travel restrictions have been lifted, but to be safe, book early.
Kind regards
Pete x
Save the date: Craft Retreat in Augusta
You are invited to come along to our parent-only, child-free crafty weekend at this amazing beautiful place just out of Augusta, for a creative, low-cost shared social- and crafts experience. 
Bring your own arts/ crafts projects, or come and learn something new. We share meals, so a couple of people bring something for Friday dinner, and others something for Saturday lunch, and so on. We have been doing these lovely relaxing retreats on and off for a number of years, always at the same rural venue, and they really look after us. 
We come in on Friday afternoon or evening, stay for two nights, and return home on Sunday morning around noon. You can come for one night, just for the day, or the whole weekend, up to you!  
When:  Friday 26 – Sunday 28 August
Where: Sheoak Chalets, Augusta
Cost:   around $60 – $80 pp (depends on no's)
Link:    https://www.sheoakchalets.com.au
Contact: Victoria on 0466 068 489