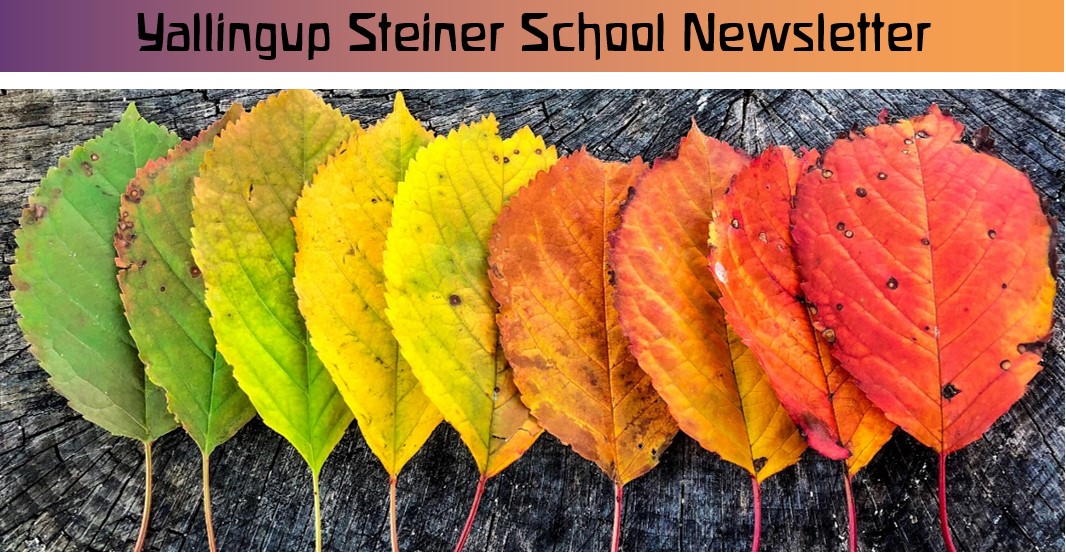 The world is threatening to lull to sleep the inborn forces of my soul. Now my memory, come forth, shine out from spirit depths, invigorate my inner sight, which only by the strength of will is able to sustain itself.
                            PO Box 135  Yallingup 6282 (08) 9755 2230  www.yss.wa.edu.au 
                                                                                                      Is
sue 13             Week 8        Term 3      6th September 
2022
Monday 5th September:
Primary School Bush Walking (weather permitting)
Wednesday 7th September 
Adopt -a-Spot Marine Education C3-6 9am
Soup Day:  Candy D'L &  Roddy D
Thursday 8th September:
Crafternoon at Carbunup Hall between 12:30-2:30pm
Friday 9th September :
K6 Family Walk to Meelup Regional Park: Please meet us at the grassed area of Meelup (by the main car park) at 9:30 ready to walk.
Monday 12th September:
Primary School Bush Walking (weather permitting)
Tuesday 13th September
Eurythmy Celebration for parents. 
Class 2 Camp at School.
Wednesday 14th September 
C6 leave for camp
Soup Day:  Jess B &  Kerstin W
Thursday 15th September:
K4/5 Rainbow Room Meeting in the Hall 9am
Crafternoon at Carbunup Hall between 12:30-2:30pm
C6 return from camp
Friday 16th September :
K6 Walking Program (weather permitting)
C5 leave for Greek Olympics 
Monday 19th September:
Wednesday 21st September: Last day of term- 12 noon finish.
Spring Festival Celebration:  details to follow
Hello Everyone,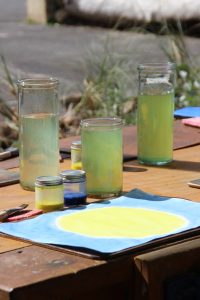 Today I have the pleasure of receiving parents who are available and interested to pick up a paint brush and engage in some friendly discourse regarding Steiner Education and the Core Principles that surround Curriculum delivery.
Upon reading the orations delivered by Rudolf Steiner, one comes to quickly understand that the lectures are not offering prescriptive recipes for education but instead indications that can work like seeds for inspiration when working with children.
By engaging with the available material and focusing on child development, anyone can become engaged in the anthroposophical study of human development during childhood and beyond. This is what informs us as educators and can assist parents too, alongside a considered awareness of and interaction with the societal conditions of our time.
The delivery of a skill set that satisfies the Australian Curriculum Assessment and Reporting Authority is embedded into the "framework" that is the Steiner Education Australia Integrated Curriculum. This is a working document built in recent years to support the value of our approach in the context of Australian Education options and is used for teacher referral.
The perspective that teachers in Steiner schools aim to develop as they refine their craft is that the real curriculum is the child/ren that the educator sees before him or her.
As professionals, our job is to carefully design programmes that build capacity in the students and lead them on a path of self-discovery. Teachers do this in collaboration with their colleagues and in the context of the community in which the school exists.
I have loved working as a teacher in our school and am very grateful to now have the opportunity to share my experience with others and participate actively in the preservation and development of what I consider to be such a beneficial contribution to students' lives.
Below is a list of the 7 Core Principles for Australian Steiner Schools. These underpin the collective approach of SEA member schools, of which we are one. Every school will be a little different in their operations, but the principles are derived from lifetimes of study, practice and reflection across many countries and cultures.
The recognition of the unfolding spirit of each individual informs all aspects of the school.

Steiner/Waldorf education fosters social renewal by cultivating individuals who serve an ethical world future.

Anthroposophical insights into child development guide the educational program and practice.

Steiner/Waldorf schools support creative freedom to teach within the shared agreements of the schools' collegiate.

The conscious establishment of human relationships fosters individual and community health.

Spiritual development for sustaining professional growth is an ongoing activity for the collegiate of teachers and staff and is supported by the board.

Collaboration and shared responsibility provide the foundations of school leadership and governance.
I look forward to ongoing engagement with the parent body in the form of class activity snapshots and friendly discussions.
Kind Regards,
Jacqui
Book Week: Dress Up Day 
Week 6 was the CBCA Book Week!  YSS celebrated by transforming the hall into a reading area for the children and their families each morning. On Thursday students and staff were invited to dress up as their favourite book character. What an array of creative costumes!  We had characters from Little Women, The Rangers Apprentice, there was of course a few fabulous Roald Dahl characters sprinkled through the crowd, the obligatory Harry & Hermione's along with some firm favourite fairy tale characters.
What a day of fabulous dress up fun. 
Lost Property
The lost property box, located near the hall at the front of the school, is full to the brim with children's jackets, jumpers and shoes etc. 
Please ask your child to check the box for their lost  items or have a look next time your at school.
Many thanks.
It is our pleasure to invite parents to view a snapshot of our Eurythmy Programme.
Please join us in week 9 on Tuesday the 13th of September.
9.30- Parents of Classes 4/5 & 6
10.30-Parents of Classes 2 & 3
11.00- Parents of Class 1
The children will work through some of the movements that they have been developing throughout terms two and three.
At 11.30am following the student demonstration, Julie is kindly offering a short 15-20 minute session for  parents to experience some forms.
Please note that the event is a work in progress and not a performance as such.
We look forward to sharing this special modality with those that are able to join us.
Class 1 – Four Mathematical Processes
Class One has been building upon their previous mathematical knowledge of the 'Quality of Numbers' , 'Groups and Processes' and literacy work in 'Letters to Texts' in their current unit The 'Four Processes.'  During this experience they were invited into the magical world of Imaginatia, a story which encapsulates the human and ecological experience of transformation, laying firmly the seeds for a working with the underlying principles of Steiner Education – Body, Soul and Spirit. In alignment with these indications, the seeds planted in this story are not only for the initial grasp of mathematical concepts and the four processes/codes of plus, minus, divide and multiply but they are planted in order to provide sustenance for the many years which follow the life of a human being.
The story follows the path of four main characters (the Mathias), which draws upon the four temperaments Prima Plus, Darius Divide, Tanitha Times and Mesba Minus. All of the Mathias characters whilst representing various and singular temperamental traits are deliberately placed together in order to present a human picture of balance between all four temperaments. Each Mathias character has a hidden code etched upon their hearts, which is revealed by the magical horn of the mighty unicorn Rasul and the wise sage Hermes. The Mathis live in a beautiful kingdom where anything can be imagined – but one which is also threatened by actions of carelessness and greed. The once flowing and crystal-clear rivers, oceans and verdant forests of Imagitatia are beginning to lose their vitality and healing qualities – due to pollution. To restore Imaginatia, Hermes must rely upon the codes revealed in the hearts of the Mathias to organise and count seeds that are to be planted in the garden, using all of the four processes. This is a magical garden that with love and kindness will bloom forth flowers that raise their heads to reflect the sunlight upon water, which awakens a great water spirit who heals the waters of Imaginatia's rivers and oceans, and reclaims their purity.  
This main ongoing story and all of its characters represent aspects of the self, even those that are less than pleasant in order to bring a living picture of relation, hope and transformation. Running alongside this is an introduction to the processes, which without a meaningful picture, can appear merely representational and dry. The story is strengthened by attention to the season of Djilba (the Noongar growing season) and the many stories that Hermes tells the Mathias in the magical garden, which incorporate the first Nature Stories unit. Here the children learn about what a flower needs to grow, such as food, water, sunlight  – and love. They learn how the seeds are scattered with the assistance of Mother Nature, the wind, animals and ingeniously designed seeds and seed pods.
The stories and main story told within the younger years serve as source material for the later recapitulation of learning experiences, such as those within Botany and Geology. it draws deeply upon Goethean phenomenology which is an important consideration to the teaching and learning process within Steiner Education. This seeks a direct and meaningful connection with nature – not one which is representational or fleeting but rather one that is relational, therefore opening the door of communion within nature.. We experience a stone, rock, flower, star, human heart  – as it also experiences us. This is perhaps aligned with a knowledge Indigenous people have always known.
One of the unique ways nature is explored at Yallingup Steiner School is through our bushwalking programme. It is here that the children can take the learning experiences of the classroom out into a wider sphere, not only with their peers as co-creators of knowledge but also with all of the teachers, who stop to notice the soft call of nature. Class 1 is particularly fortunate to have the presence of Andrew Haskell, whose own knowledge and passion for nature is profound and deeply aligned with the curriculum.
Julie and Colin have also shared their knowledge of gardening in the Class 1 flower garden, it was lovely to see the children fully engaged in this process…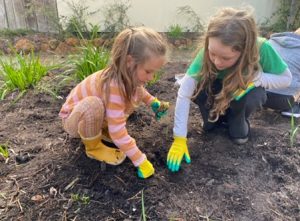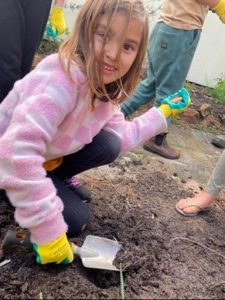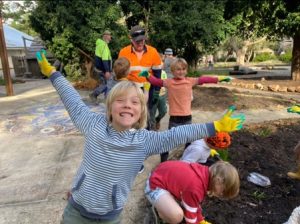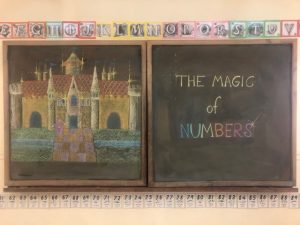 I have really enjoyed our latest Maths Main Lesson Block on Magic Numbers. 
To connect the children with the joy of number patterns, we built upon the story of Good King Equals, which began way back in Class 1 when we introduced the four processes, Timmy Times, David Divide, Mini Minus and Peter Plus.  While Queen Quenda was off visiting the Land of Place Value, learning all about the base 10 system, we picked up the story back home in the Land of Plenty where Good King Equals felt inspired to come up with a system of his own.
As always, The King's helpers were on hand, this time to assist the King to build a Square City, in honour of his 3 Advisors, 5 Nobles, 7 Generals and 9 camps of Soldiers. The children added 11 scouts and 13 spies keeping each successive estate safely guarded. Peter Plus and Timmy Times helped the King and the children discover the patterns that make Square Numbers so magic.
We made the Square City on the floor, just as the King would have planned it in his square courtyard. In doing so we noticed that, "Each square number has in them, a number times itself."
A golden bridge appeared as the courtyard turned into a times tables grid, an addition grid and all sorts of magical patterns continued to appear.
By the time we advanced on to learning what seemed impossible, the 9x tables off by heart: The children were quick to pick up the fingers method and found more patterns than I could myself!
Engagement was high, outcomes were met, as the excited children demonstrated the success of this type of multi-faceted learning, which may otherwise have been taught by rote, 2×2 = 4, 3×3=9, 4×4=16 …
Now it's your turn to see what patterns you can discover for yourselves with square numbers, addition charts and multiplication tables. Have fun!
Monday mornings are reserved for drawing geometry.
We settle ourselves by gathering what we need…
A Ruler – To construct straight lines
A Rubber – To erase and to reveal
A Pencil – To record each step
A Compass – To curl and curve and circle
A piece of paper – To capture the beauty
An artist – To dream and imagine; to enjoy and make known
…Then we work to understand what we inherently know.
The higher purpose of geometry is to participate, body, soul and spirit, in the objective universal laws that govern and cohere our universe. This activity can lead us directly to the centre of our own understanding which unifies us with the whole.
Keith Critchlow
The volunteer led 'Soup Day' is back on. You will have been emailed if you are on the weekly roster, please check your emails.
For new parents our Soup Day offer's our primary students with a delicious warm hearty meal and is also a fantastic fundraiser.
Soup is served with a slice of scrumptious & nutritious Yallingup Wood Fired Bread, of which is donated by the ever-generous Gotthard and Marion Bauer.
Soup & a slice of bread costs $2.50 per student, next term we have a 10 week term so the cost will be $25 per primary student.  Payment forms are available on School Stream or from the School Office.
Thank you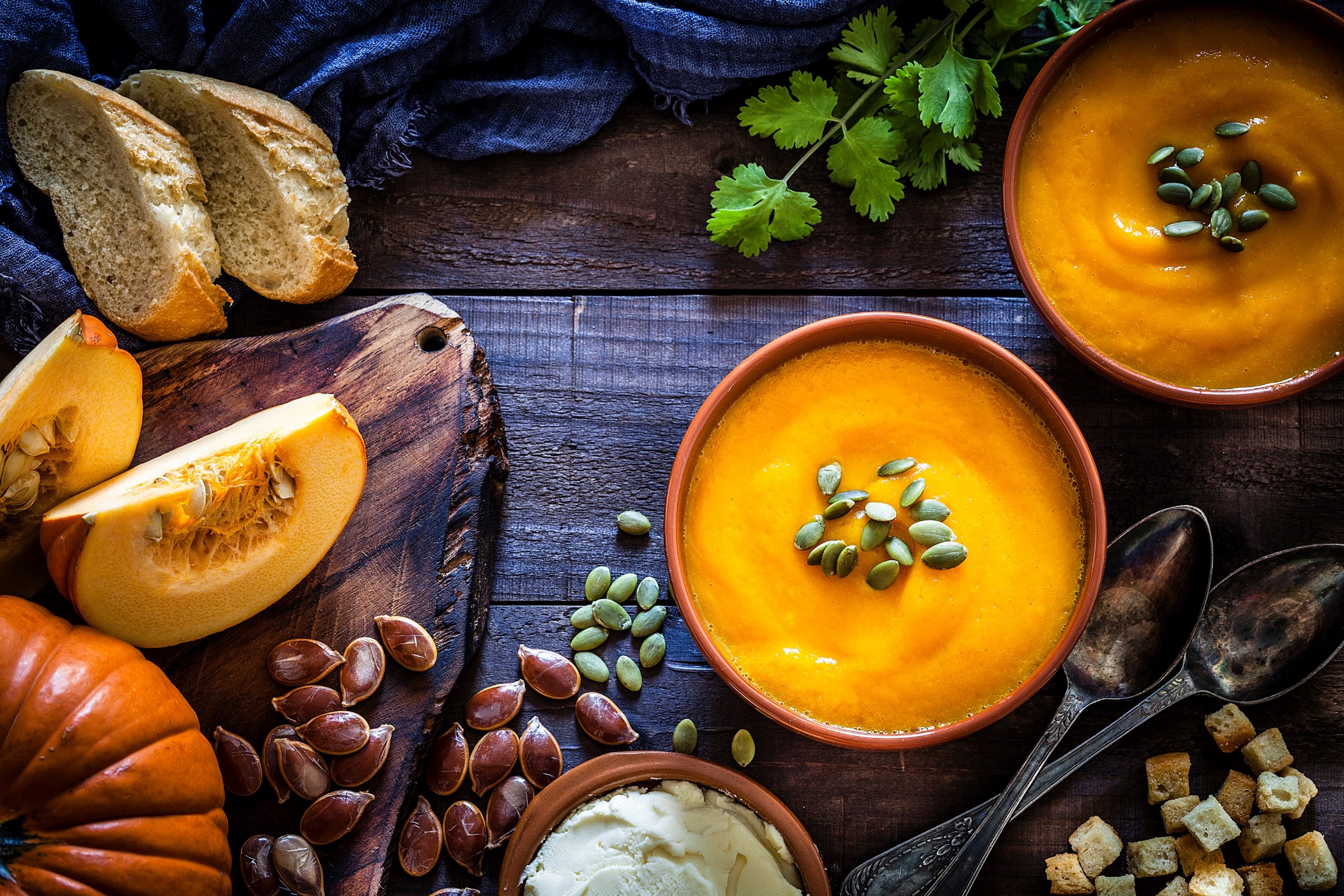 Remember when paying online please clearly state the full name of your child and the words ice-cream and or soup and please only use the P&F Bank account.
-YSS P&F Association BSB: 633-000 ACC: 146802558
Community Notices (Please note – the events and views in these Community Notices are not sponsored by YSS and do not necessarily reflect the views of the School.)
Hello beautiful community.
As for many others my current rental increase is unfortunately not sustainable.
I'm looking for a cosy, clean 2 bed or large studio for a quiet and clean, employed mother, daughter and tiny dog. In town (M/R) or semi rural.
Emma Kendrew 
0402 262 547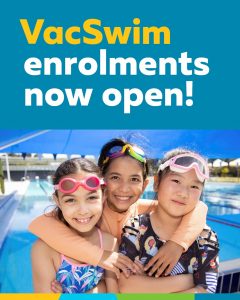 Primary School -from 5 years- enrolments are now open for VacSwim swimming lessons during the summer school holidays. VacSwim offers fun lessons at beach or pool locations. They are a great school holiday activity and they teach valuable safety skills to help keep your child safe in the water.
Enrol at education.wa.edu.au/vacswim