Kindergarten is located on the grounds of the Yallingup Steiner School. Places are offered to children turning 4 in that calendar year. Here, the first steps away from parents are taken in a gentle and loving environment.
Kindergarten K4/5/6 and K6 Monday - Thursday
We are running two separate Kindergartens this year a K4/5/6 and K5/6. Our Kindergartens operate on Monday – Friday from 8.55am – 3.15pm for our K6 children. Monday – Thursday from 8.55am – 3.15pm for our K5 children and two groups Monday/Tuesday and Wednesday/Thursday from 8.55am – 3.15pm for our K4 group. In semester 2 we offer 3 full days for our K4 children.
The activities in the day include singing and movement, indoor and outdoor creative play, baking and artistic activities such as water painting, drawing and wax modelling.
The teacher and assistants guide the children's emotional intelligence and social awareness, giving the possibility to develop an inner stability that will be shaped and built upon throughout their whole life.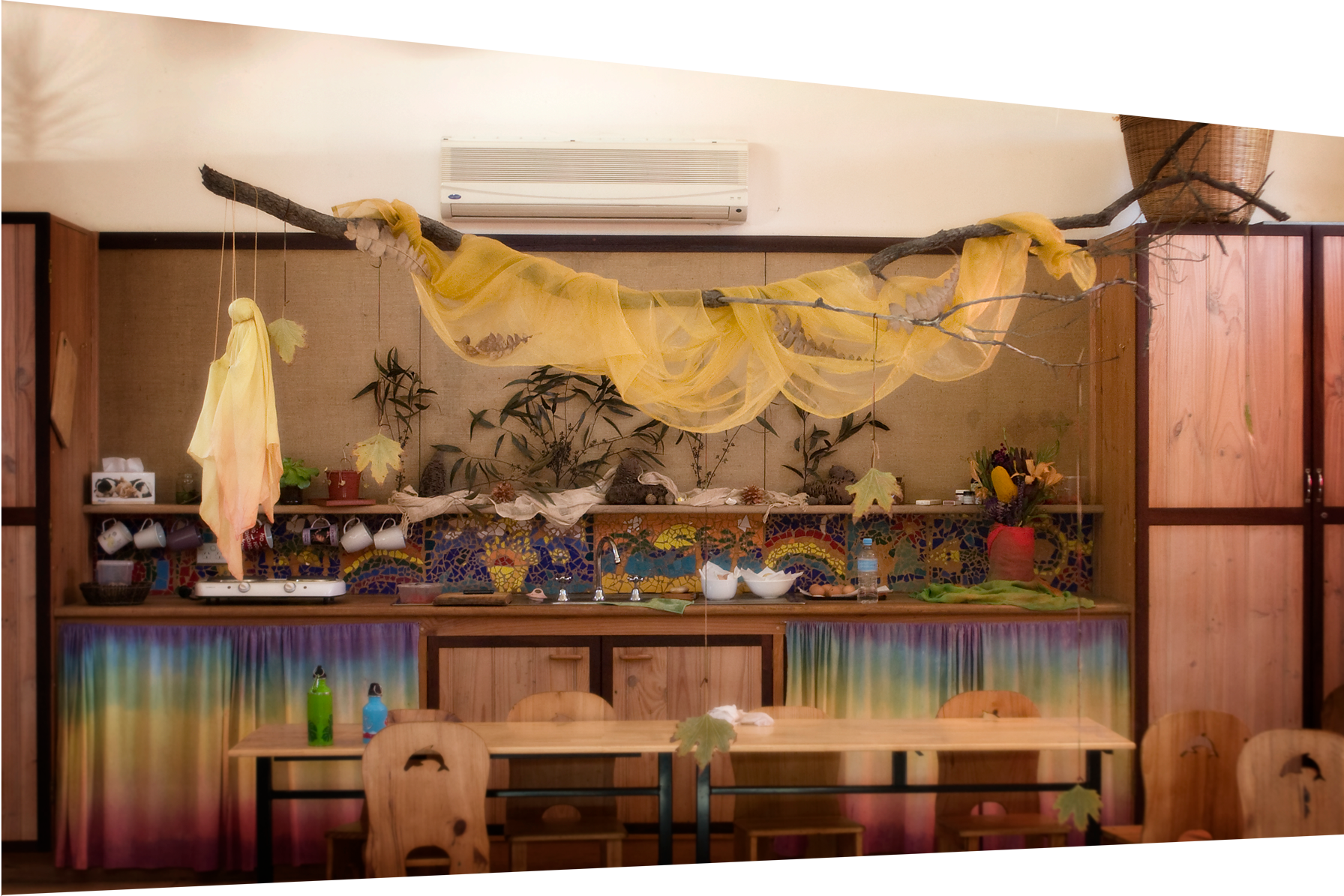 Kindergarten 6 on Fridays
On Fridays all our K6 cohort join together as one group. The home-like warmth and familiar rhythm continues so these children on the threshold of formal education can establish a sense of security in knowing what to expect from the day.
Children participate in time-honoured tasks such as baking bread, serving the morning tea table, chopping vegetables for soup and washing and drying dishes.
Solid foundations for academic learning are laid in the further development of gross and fine motor skills through artistic activities and handicrafts such as sewing, felting and finger knitting.
Sequencing skills, memory development and phonic awareness are exercised in the seasonal circle rhymes, songs, games, puppet shows and stories. With these we try to achieve will, attention spans and innovation encouraged through the inner initiative of self-directed play, whilst numeric skills are embedded in their day with stacking, sorting, counting, measuring and gathering.
The foundation of our Kindergarten is to learn about the beauty and truth in this world we are living in. In these important years the base of the curriculum for Primary School is established. Through this development and other factors, the children are looking forward to following their Class Teacher on a journey of discovery.
Five full days are offered for the child turning six in that year.
Contact the School office for a Kindergarten Application Form & more information on 08 9755 2230