A long-standing relationship between the school community and the local Wadandi people is held dear by our school.  The blessing of the Kindergarten as "Coorlingamia" (meaning 'children's house') by the elders of the Wadandi at the beginning of our journey is in recognition of this relationship.  This rich collaborative cultural exchange continues to this day.
Yallingup Steiner School began its journey from a parent group that shared a common vision to educate their children in a more creative way.
In 1986 a group of people from the Yallingup area, interested in natural childbirth, joined together with the regional midwife to begin ante-natal classes.  As time went on, it became clear that these same people shared a common interest in exploring an innovative and holistic approach to their children's early education. 
One of the members was involved in using Rudolf Steiner's biodynamic farming methods and was aware of the worldwide network of schools following Steiner's principles of education.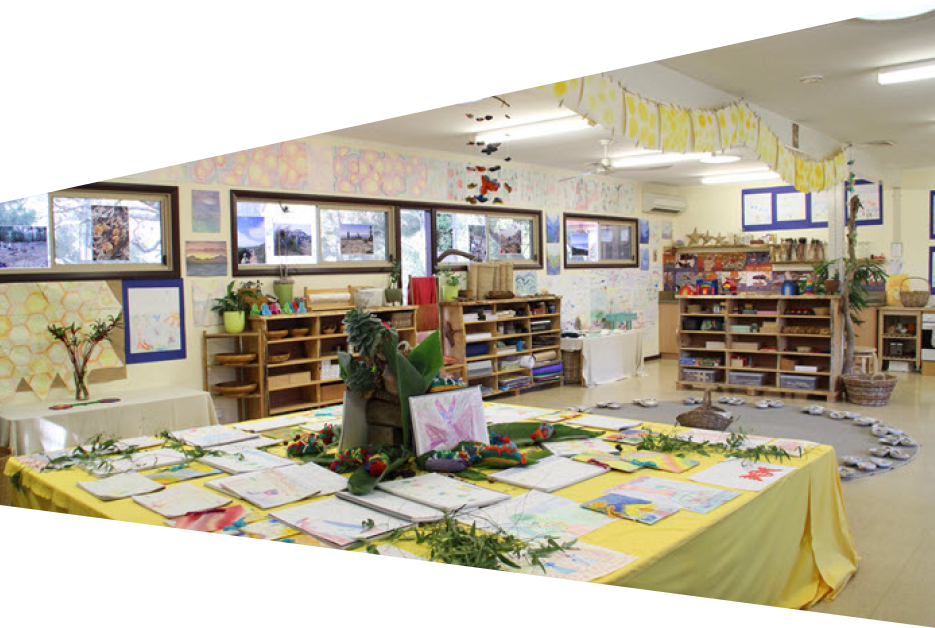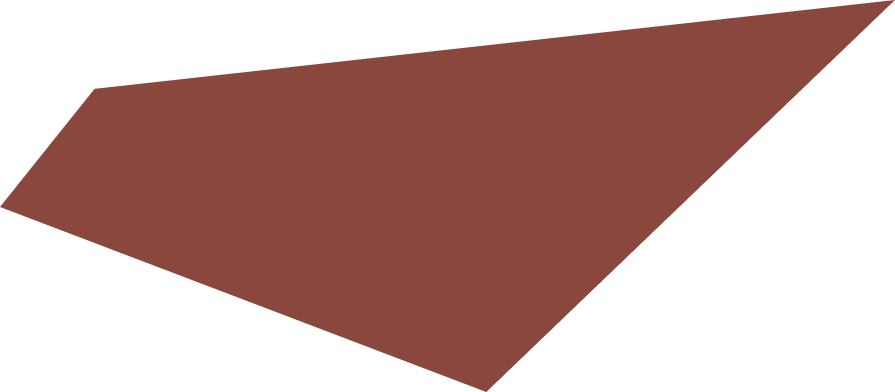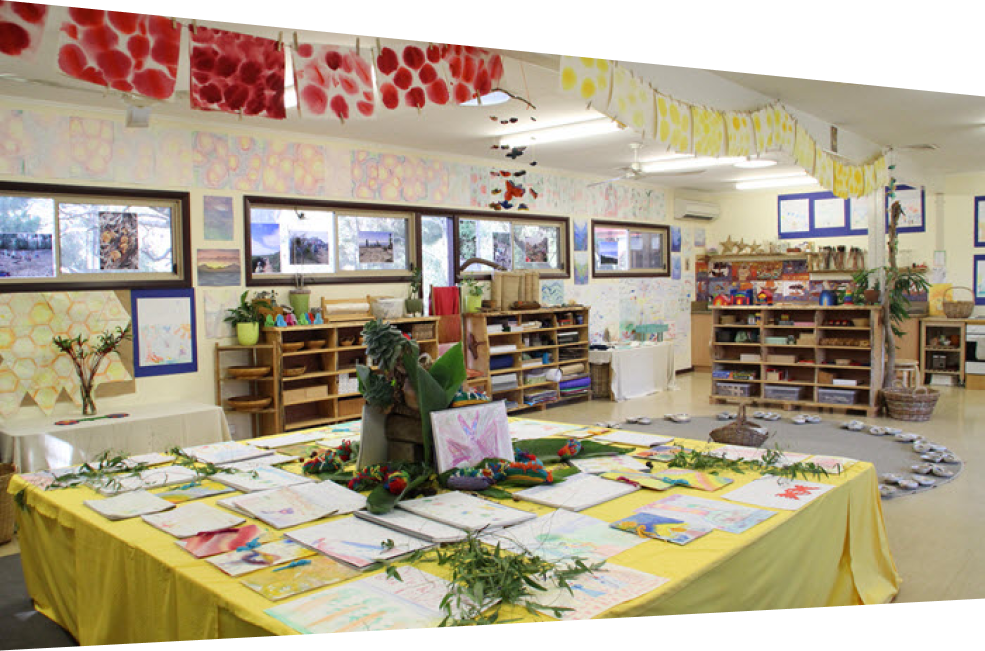 Through these informal gatherings and after much research into different schooling methodology, the Waldorf Education system was decided upon.  In this system it was felt that the children would receive an education that was designed to enrich their spiritual as well as their physical being, thereby giving each child in the school's care the self-esteem, confidence and freedom to enter the world as a complete human being.
A Steiner Playgroup was opened in 1989 with the Perth Waldorf School assisting, ensuring its development was consistent with Steiner principles.
In the ensuing two years the group progressed from meeting at the house of one of its members, to occupying premises at Millbrook and finally to its present premises.
The site on which the school is now situated was the original Yallingup State Primary School.  The current playgroup room was the original schoolhouse and has been declared a heritage building.
The school currently has a student population of 113 children. Three playgroups are offered in our Carbunup campus. We operate two Kindergartens, a mixed K4/5/6 (kindergarten for 4, 5 and 6 year old's) and a K5/6 (kindergarten for 5 and 6 year old's).  Primary classes consist of:  Class 1, Class 2, Class 3, Class 4, Class 5 and Class 6