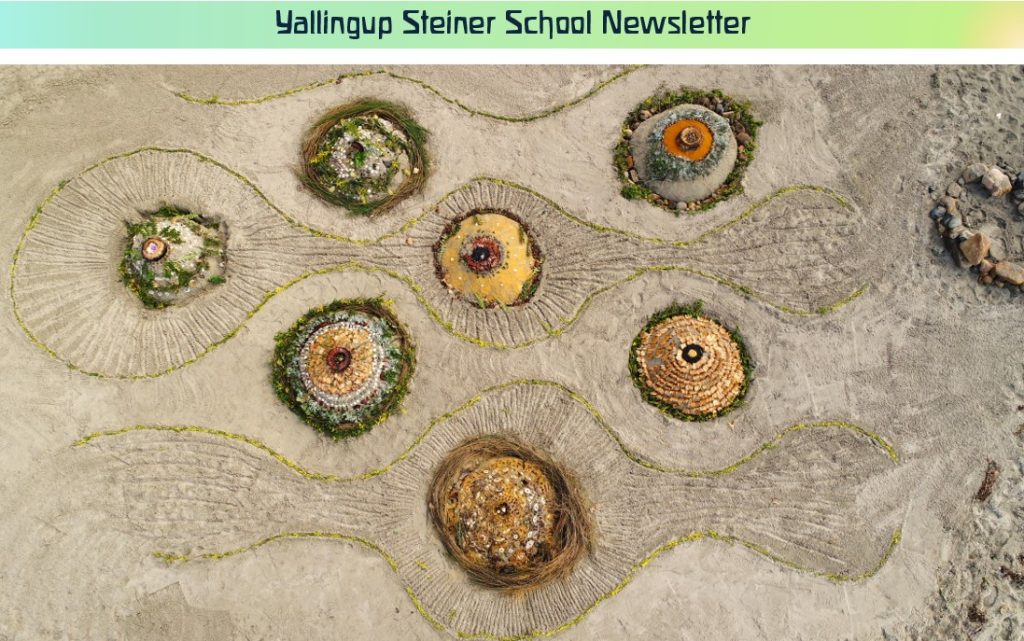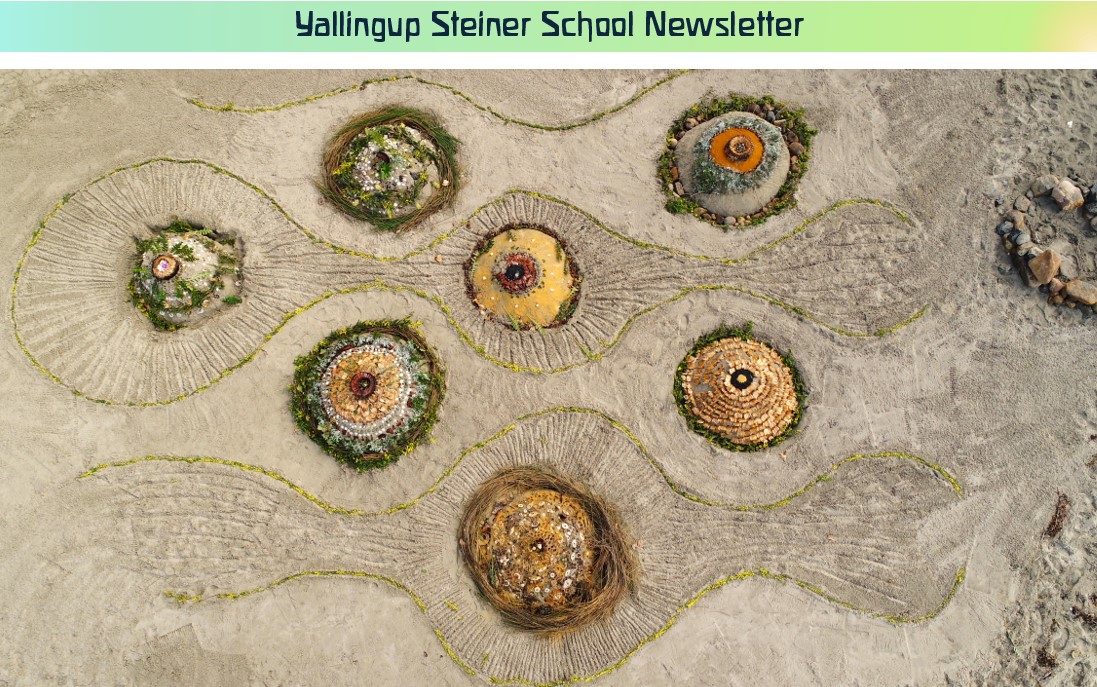 In the light that wills to flow from cosmic heights, Into the human soul, May there appear the certainty Of cosmic thinking that dissolves Perplexities and focusing its powerful beams, Awakes love in human hearts.
Attendance and Absenteeism
Regular, punctual attendance gives the children security and rhythm. Please think carefully when arranging holidays or absences from school to minimize disruption to your child's education.
Please provide the teacher and the office advance notice of any planned absences in writing.
As all student absences must be recorded, we ask parents and carers to School Stream or email the office by 9:30 am with a brief reason for your child's absence.
Any student movement throughout the school day must be recorded at the front office before a student leaves the premises or upon late arrival. This ensures safety of students and others should there be an emergency.

This term, in our English Main Lesson, we worked with a story of four children (Sipho, Rukmini, Michael and Lauren) who went on a journey to find the castle of the Wise Enchanter.  In order to find the castle, they had to discover 26 symbols.  Each symbol introduced the students to a lower-case letter of the alphabet.  Every day we wrote a sentence from the story in our Main Lesson book, including the lower-case letters.  This became our reader, which we used every day to practice our reading.
Yvonne
Class 6: English Language and Literacy
The class is studying English Language and Literacy, and the students are about to finish their fifth book for the term. Above all, the goal is to nurture a lifelong love for reading. At this stage of their education, our sixth graders are stepping into a realm of language that goes beyond mere words; they are diving into the depths of imagination, expression, and understanding. We aim not only to teach the mechanics of language but also to foster a deep appreciation for the power of words.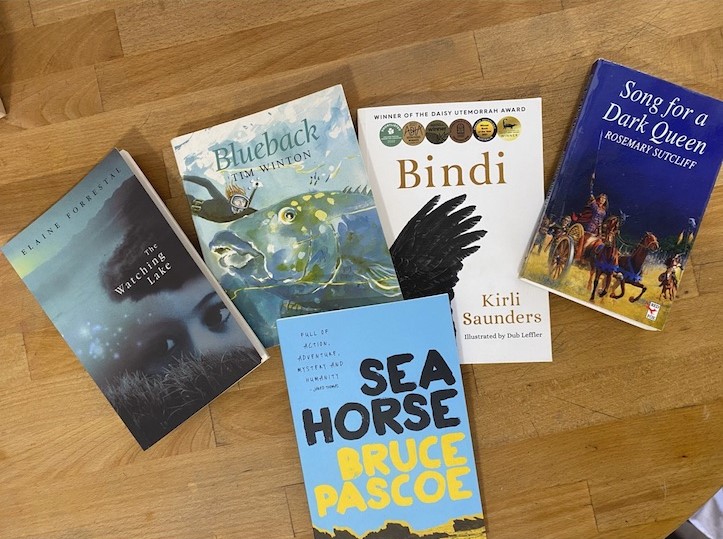 Every child has a unique voice that deserves to be heard. To encourage the blossoming of this creative expression, the students engaged in various creative writing adventures, from crafting vivid descriptive passages to inventing their own stories by painting pictures with words, pencils and brushes.
Blessed are the Soup Makers ! Soup Day Information
The primary school Soup Day will commence on Wednesday 19th July.  Yallingup Wood Fired Bread will once again be donating their delicious & nutritious bread. The bread along with butter will be at the school kitchen on the morning of soup day.  
Soups are required to be made in the school kitchen so please come to school with time to prepare, cook & serve your soup -Lunch is served at 12:45 pm for all primary classes. Please cook enough soup to feed around 40 hungry children (10 litres-around 45 cups) this is important as we have had days when we have run out of soup. The P&F kitchen is fully equipped so you will not need to bring anything other than your fresh ingredients. Please remember to confer with your 'soup buddy' to make sure that one person prepares a vegetarian & gluten/dairy free soup. If you are unable to prepare & cook the soup on the day, you can come in the day before to do it & leave it in the fridge, but please ensure you leave enough time to come in on the day to reheat, serve your soup and to cut up and butter the bread. *BOTH SOUPS ARE REQUIRED TO BE FREE OF PEANUT'S and BRAZIL NUTS*
We have found that it is helpful after you have done your soup roster to call the parent next on the list, giving them a friendly reminder that they are on the roster the following week.
If you are unable to make your rostered day, please make arrangements ahead of time to swap with someone else on the roster or another parent in the school. Please inform Alice Leavy of any changes on 0419 956 576
Soup costs $2.50 per child per week; No money will be taken on the day. If you haven't already returned the payment form (available on school stream or from the school office) please do so as soon as possible.   
As well as giving our children a delicious warm hearty meal, this is a fantastic fundraiser for our school, the P&F thank you all ahead of time, for your time spent & generosity in making this fundraiser successful.
Remember when paying online please clearly state the full name of your child and the words ice-cream/soup and please only use the P&F Bank account.
-YSS P&F Association BSB: 633-000 ACC: 146802558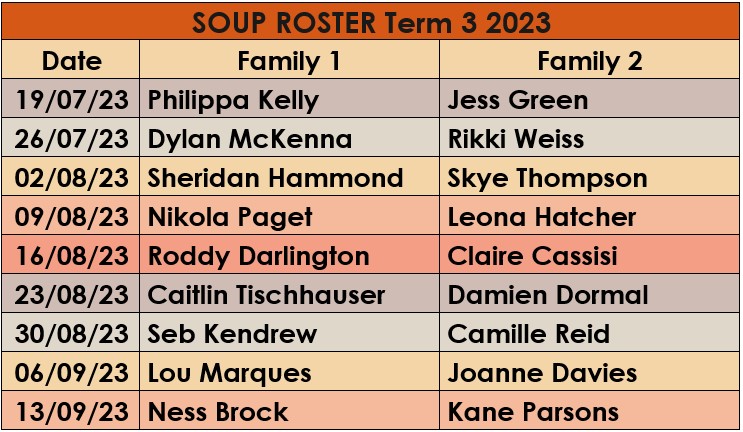 (Please note – the events and views in these Community Notices are not sponsored by YSS and do not necessarily reflect the views of the School.)
Primary school
Enrolments are now open for VacSwim swimming lessons during the summer school holidays. VacSwim offers fun lessons at beach or pool locations. They are a great school holiday activity and they teach valuable safety skills to help keep your child safe in the water.
Enrol at education.wa.edu.au/vacswim
Secondary school
If your child has turned 14 years old, or will be turning 14 years in the same calendar year of the course, you can enrol them in VacSwim so they can get their Bronze Medallion during the summer school holidays. They'll learn advanced survival, rescue and resuscitation skills to help keep them and others safe in the water.
Enrol now at education.wa.edu.au/vacswim